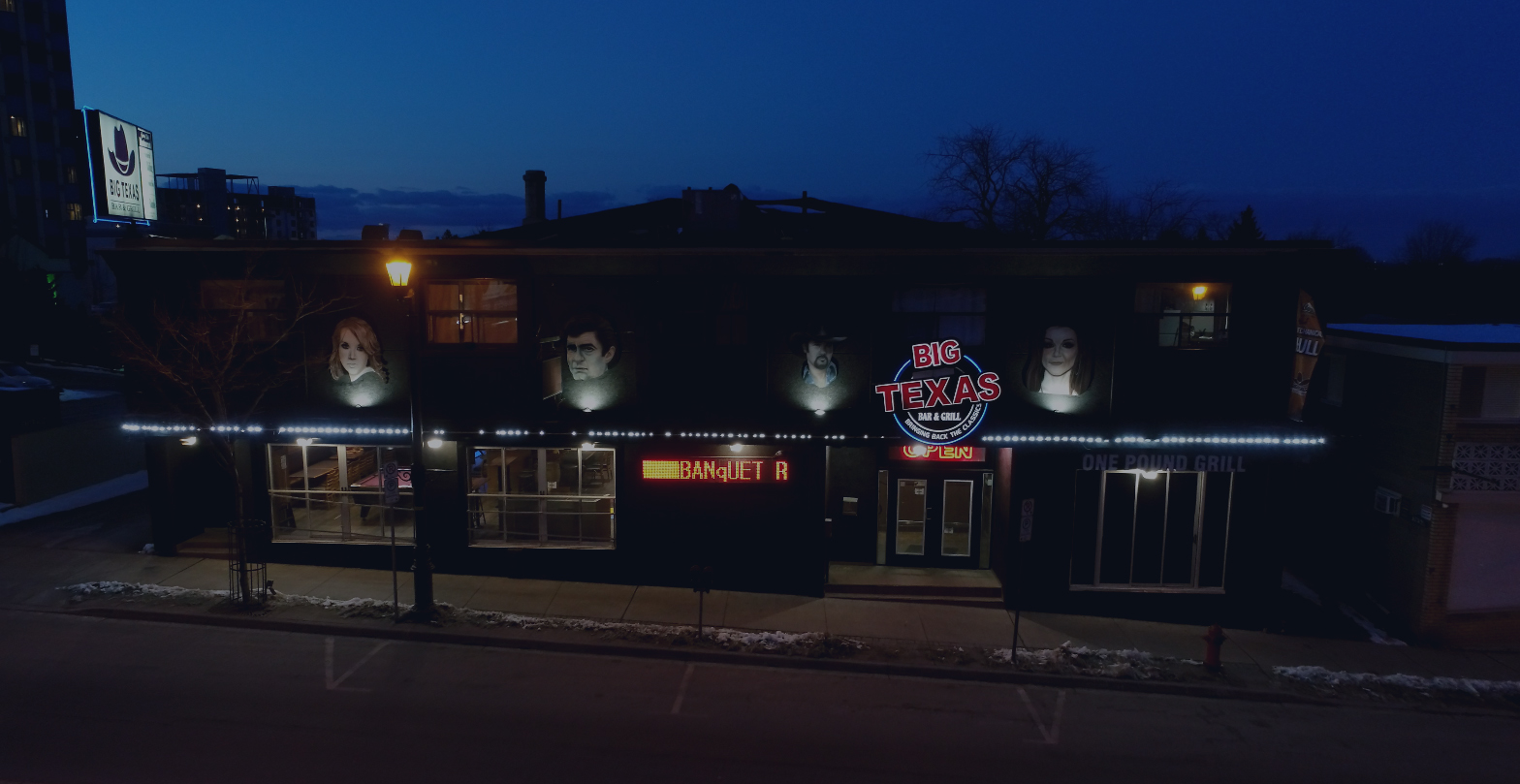 BIG TEXAS. BIG TIMEs.
CONCERTS, EVENTS, ENTERTAINMENT, and SMOKEHOUSE
EVENTS
Live Bands, Line Dancing, Karaoke, Bull Riding and More… Just a few of the amazing events happening daily. We have a calendar full with something for everyone. Take a look now!
FOOD
Southern Ontario's Largest Smokehouse. Authentic Smoked Meats and housemate BBQ Sauce, all grilled to perfection.
Hungry yet?
FEATURES AND MORE
FREE PARKING OUT BACK • FREE WIFI • FREE COVER FRIDAY
Text 905.329.0560 for GROUPS, PARTIES, DOOR, BANQUET ROOM, DONATIONS & TEAM SPONSORSHIPS
CATCH THE BEST COUNTRY BANDS, RIDE A BULL, & LIVE YOUR BEST COUNTRY LIFE.
Here's Whats Happening next!
LIVE BANDS:
Fridays and Saturdays | 10pm-2am
KARAOKE:
Thursdays | 10pm-2am
LINE DANCING:
Mondays and Thursdays | 7-9pm $7
BULL RIDING:
Stop in and ride our Mechanical Bull he's here EVERY NIGHT. Heck, even bring ur Momma!
Location
5769 Ferry Street,
Niagara Falls, ON, Canada L2G 1S8
Hours
Sun closed
Mon 4pm–2am
Tues closed
WED-Sat 4pm–2am
Phone
Office: +1.905.358.5790 Cell: +1.905.329.0560*
*text for reservations & group bookings.on